At Motives, we strive to empower people everywhere to look and feel beautiful inside and out and provide people with an opportunity to live the lifestyle they have always dreamed of. Field Consultant & Beauty Expert, Leigh Raeder, recently interviewed Professional Makeup Artist Jatia Amour. Jatia has incorporated Motives' products and tools to create a boutique experience for her customer. She is breaking boundaries within the beauty industry and continues to build her unbreakable empire.
Let's get to know this fearless female to start Women's History Month with a bang!
How were you introduced to Motives?
I was introduced to Motives twice. The first time was ten years ago when a hairstylist from Greensboro, NC reached out to me over Facebook and shared her love of the products with me. I had seen Motives featured in media and even a music video by one of my favorite artists and was intrigued by the quality of the products. However, at the time I was very new in my artistry and wasn't confident in potentially retailing products. I watched the company for years and always loved what I saw. I said to myself, if I was given the opportunity again, I would love to introduce my clients to Motives. In 2020, a colleague in the UK reached out to me, again on social media, and asked if I was interested in learning more about Motives. I responded, "I already know about Motives. I'm obsessed! How do I get my hands on it?"

What made you want to learn more and align yourself with Motives Cosmetics?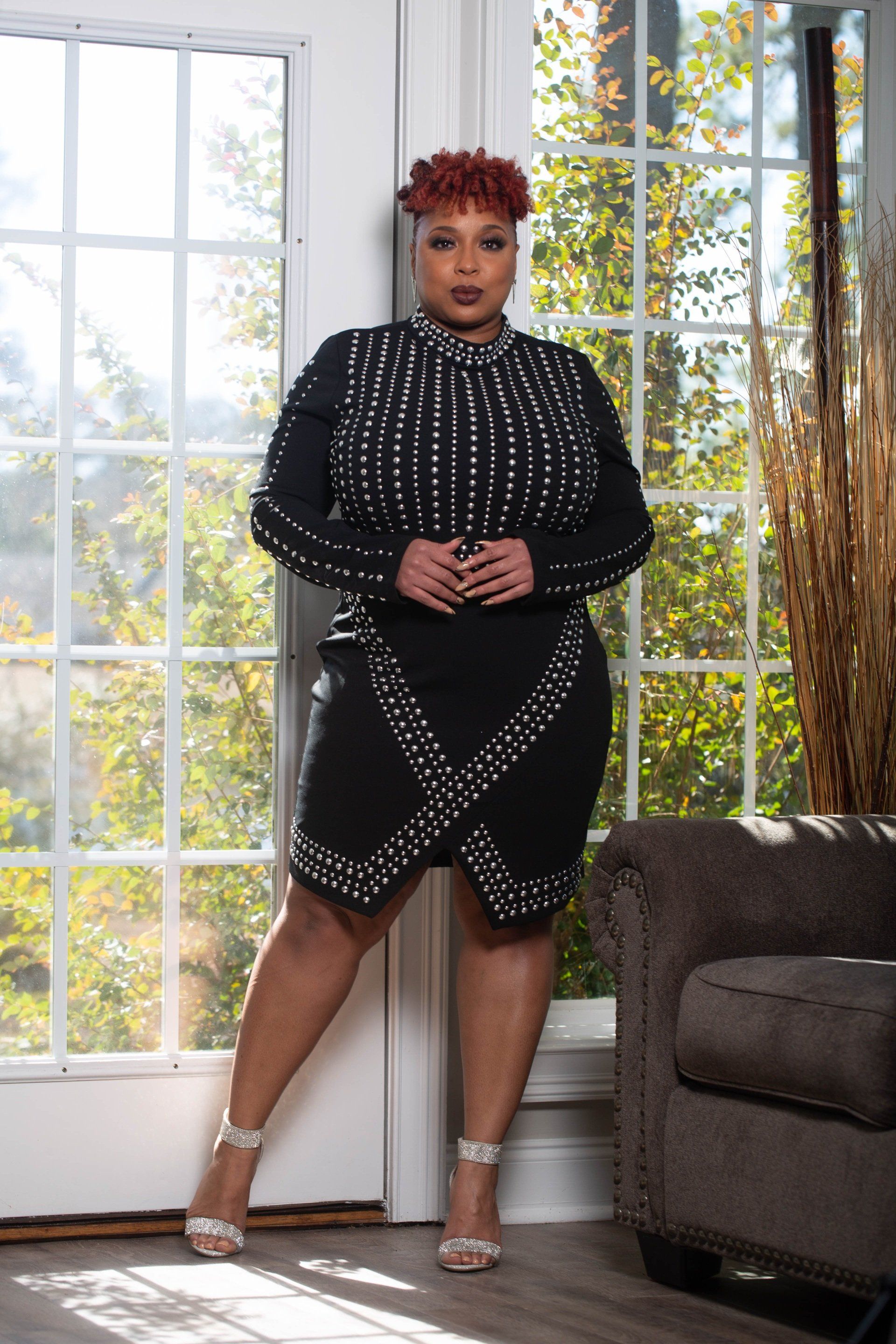 I watched Motives for a long time and saw that the quality of the products never waivered, the company always stayed relevant when it came to trends, and they used quality ingredients. I loved the exclusivity of offering Motives to my clients. Also, individuality has always been important to me. I didn't want to be talking about the same things every other makeup artist and influencer was. I also didn't want my clients to get overwhelmed by sending them to stores where the "next popular thing" was pushed on them instead of prioritizing what they needed.
How have you leveraged the training & events to build your belief to propel your success?
Education has always been something I've prioritized to grow my artistry. When I experienced the quality of education Motives offers to their Pro-Partners, for little to no cost, I was so impressed. If you ever invested in Master Classes you know education as an artist often causes you to have to sacrifice other things. This can be frustrating and affect your confidence if you aren't growing at the pace you want. Education is ingrained in our company culture, and it's something that is given to you. I wish I understood the value of this as a young artist. Now, I use our education to plug in an artist I mentor and clients alike. It adds value to experiences with me as an artist and teacher.

In what ways has incorporating Motives into your business changed things for you?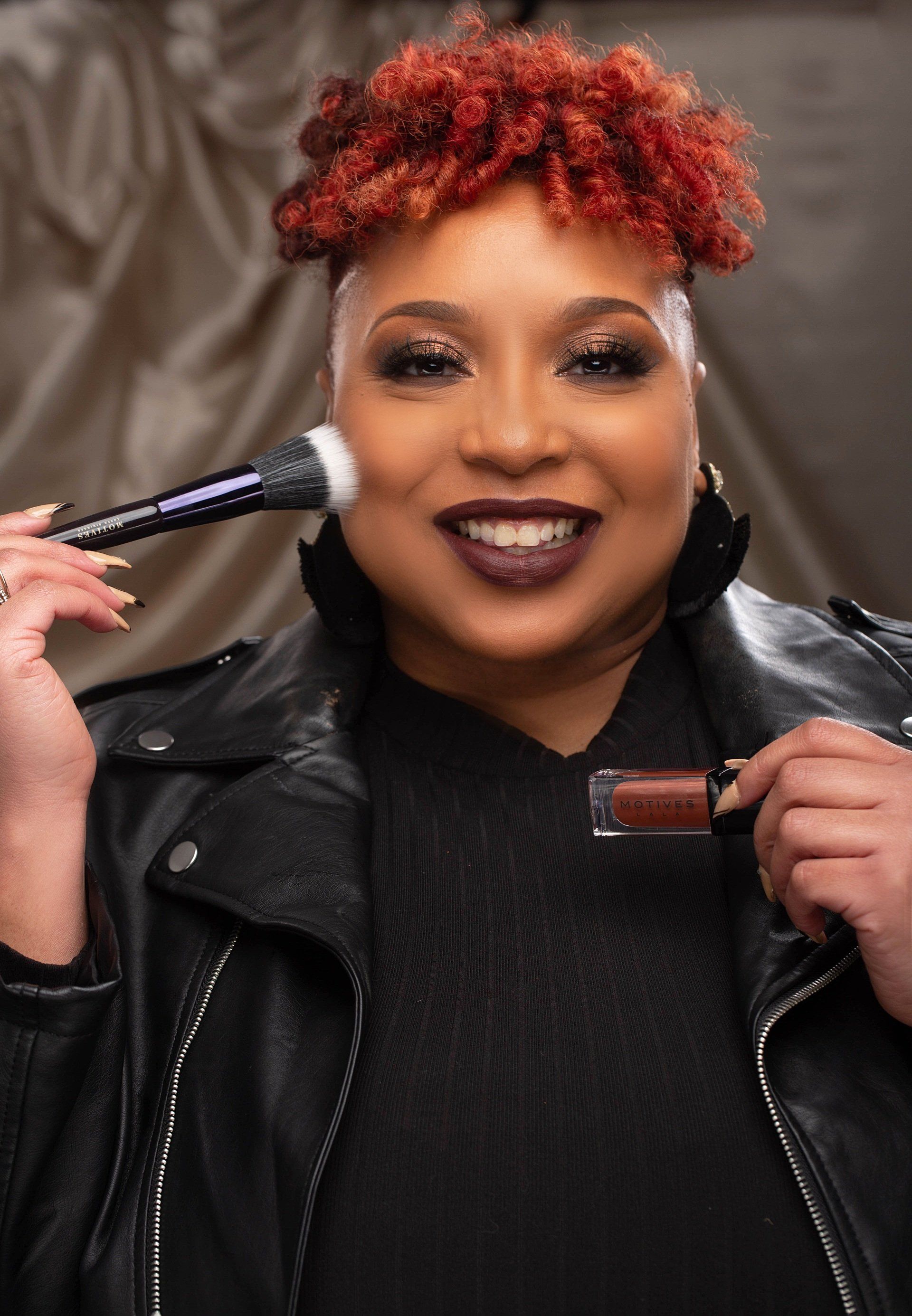 Motives has completely changed my business and given me my time back. I can work from home while creating a boutique-style atmosphere. It's giving me the time I need with my family and the ability to control my environment. The company provides amazing marketing tools that I use to promote my brand, all the while saving time and energy. The training I've received through Motives has helped me define my target demographic and personal mission. Which is to "Empower women through beauty and Self-care". I now do more 1-on-1 lessons, personal shopping, and custom blend sessions. The majority of my clients are busy moms and business owners like me that need help making time for themselves and their beauty routine. Motives has given me the vehicle to serve them and has made my time with my clients more special. Also, Motives has given me a network of people that truly care about helping me grow as an artist and business owner. There is no competition in our company and that is truly special in the beauty industry.
What do you feel is the best way to grow your business?
Find people that are passionate about helping people. For me, it can't just be about the business or my personal goals. I want to meet needs that have been overlooked in the beauty industry so I am truly selective in who I add to my team. Do you love people, are you kind, are you open to learning? Those are the first thing I look for, being passionate about artistry is next.

What are you most excited about regarding long-term goals?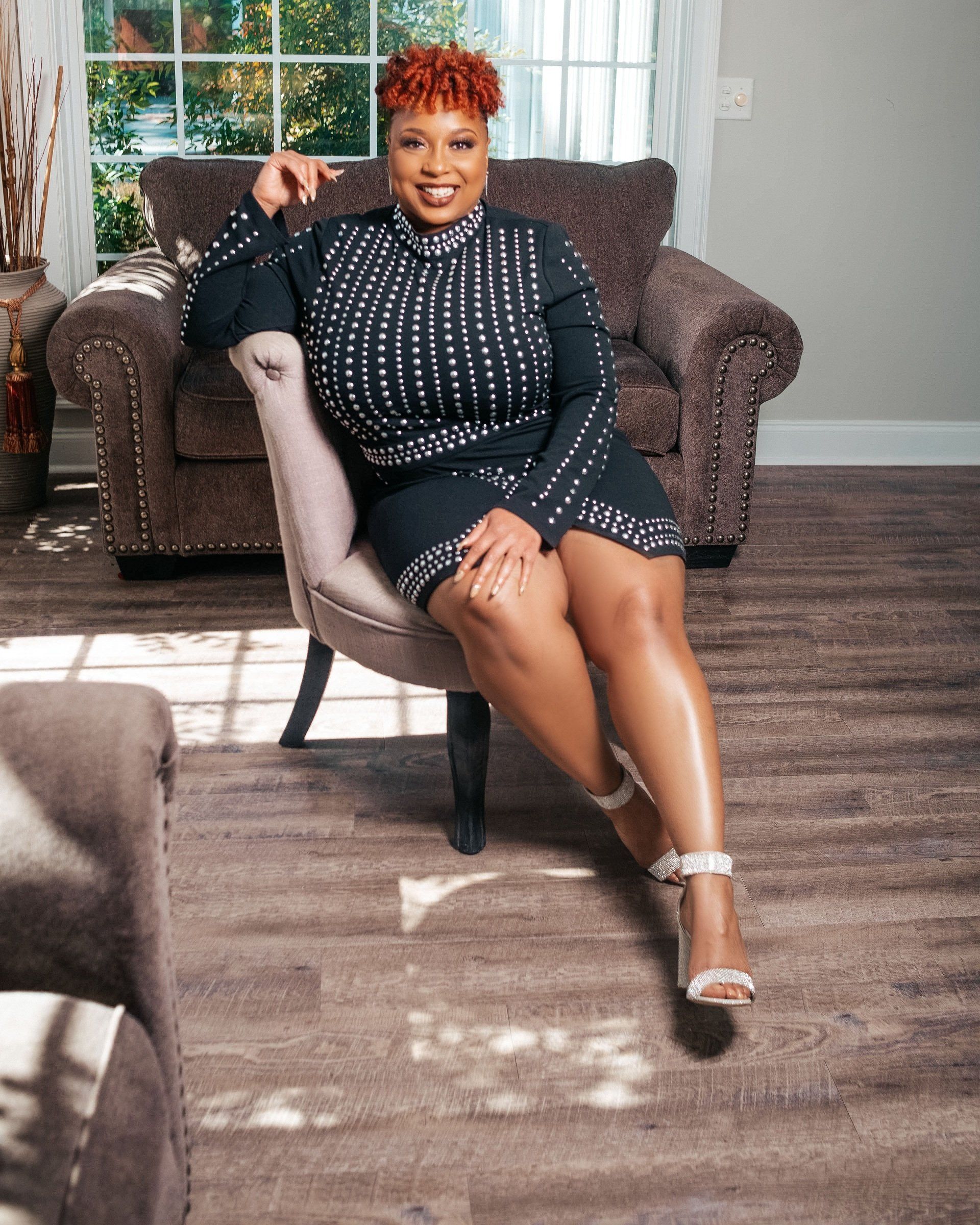 Motives has opened me up to so many new possibilities! The people I've had the privilege to be around have helped me grow as a person and an artist. Their influence has helped me step out on faith in some major areas. This year I'm continuing my education which has been a goal of mine for years. I've been so inspired by the people around me that I could not put it off anymore. I now run a networking group, Mom Moguls, that serves moms. This is funny since being super introverted, I barely talked to people in the past. Motives has helped me overcome my fears and start becoming the woman I am meant to be.
Behind The Scenes with Jatia
Want a behind-the-scenes look at Jatia's business? Check out this video for an inside scoop! On Small Business Saturday we highlighted small businesses behind the Motives brand. Jatia Amour's business, Looks by Jatia Amour, LLC strives to provide solutions for everyday women by empowering them through beauty and skincare. Her passion for the beauty and fashion industries was fueled by her growing up in New York and being a lover of all things beauty. She began her career as a Professional Makeup Artist in 2010 while living overseas.
As a military spouse, and a traveling freelance makeup artist, she has had the pleasure of servicing a diverse clientele in both age and culture. Jatia prides herself in selecting skincare products to suit her client's unique needs and custom mixing foundations to her universal skin tones. She has the ability to change makeup styles to tailor the experience so every client knows they are special.
Partnering with Motives beauty brands has allowed her to serve her clients at a higher level by having the "best quality makeup and skincare in the industry." It also allows her the ability to provide both in-person and virtual services, such as makeup lessons and personal shopping.
I absolutely love to read the stories of our very own Beauty Advisors because it fuels me! Stay tuned as we share more Breaking Boundaries With Beauty interviews throughout the season.